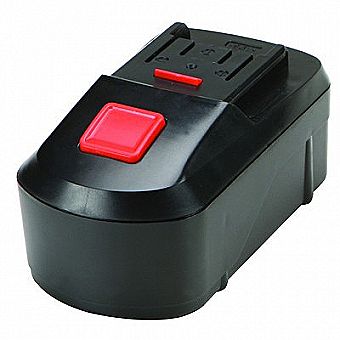 $ 24.99
Rated
5
stars from
1
reviews
Availability:

In Stock

Product Code:

Dri-7204

Brand:
Description
Drill Master 18v Battery
Rechargeable Battery Only
New in Bulk Packaging
This long-lasting 18 volt NiCd replacement battery is designed to fit Drillmaster drills, saws and flashlight for up to 1300 milliamp hours. The NiCd cells are durable and have no memory effect making this replacement battery able to outperform other rechargeable batteries like lead or acid batteries. Pick one up for the drill and one for the saw so you're always ready to work even when your old battery isn't!
Nickel cadmium cells are durable and have no memory effect
1300 milliamp hours
Reviews